Our founders
Mike Sell, TJ Lawson, JT Baginski, Zane Roebuck, Jimmy Walker & Ashley Sell
MSP GYM was founded in 2017 with the specific goal of becoming the most client-centric and results-driven gym in the Greater Wheaton Area. Corporate gyms are known for penalizing clients financially for the silliest things, offering impersonal workouts, and putting profit over people. We are different. Our boutique fitness facility combines client-centricity and intelligent programming. We fervently believe that everyone can reach their unique fitness goals, and all of our fitness offerings are organized so that each and every movement can be customized and modified based on training history, age, goals, abilities, etc. We use evidence-based programming principles to help our clients succeed, and we meet with all of our members individually at least every quarter to ensure they're making progress. At MSP, you are not only joining a gym, but a united community that is here to have fun and support you each and every step of the way. Get ready to join the most goal-driven gym family in the Midwest!
OWNER + TRAINER
Specializations: Weight Management Sports Conditioning Strength Training Steel Mace Training TJ Lawson is Certified Strength and Conditioning Specialist through the National Strength and Conditioning Association and graduated with a B.S. in Exercise Science from Carroll University.
He played 4 years of Varsity Football in college and interned as a Strength Coach with the UCLA Athletic Performance Department and the Swift Olympic Speed Skating Team . He has worked with some of the best college athletes in the nation in a wide range of sports including Football, Lacrosse, Gymnastics, Softball, Women's Swimming and Diving, Women's Water Polo, and Golf. TJ uses his expert experience as well as out-of-the-box methodologies to construct unique and result-driven programs. Whether you're an athlete or an everyday individual, TJ will put your goals first and work with you every step of the way to ensure success.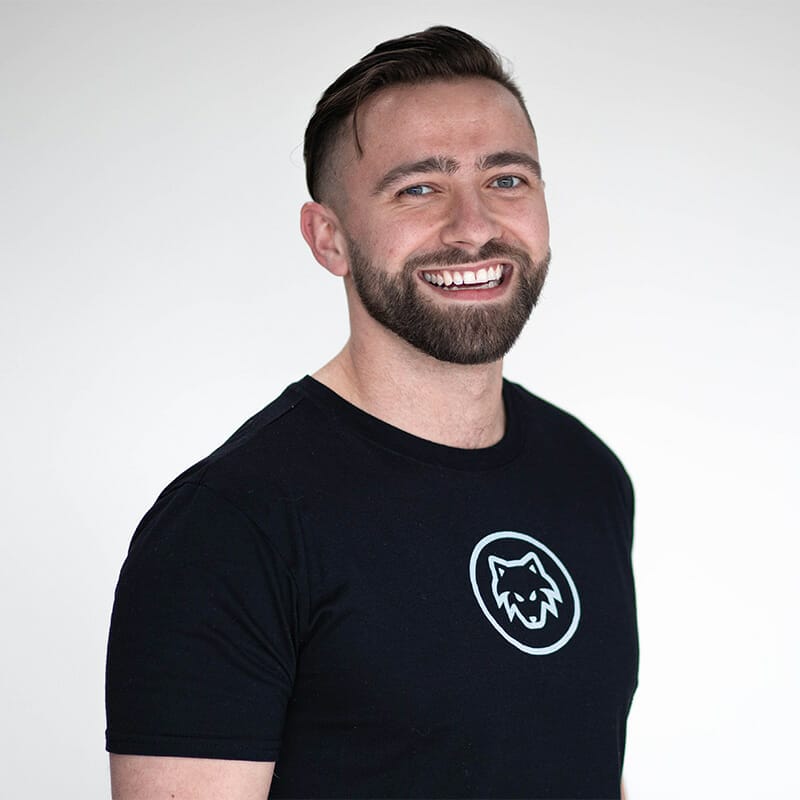 OWNER + TRAINER
Specializations: Health + Lifestyle Improvement Elite Sports Performance Bodyweight and Mobility.
Zane has a passion for helping people reach their full potential in the gym, on the field/court, and in life. Zane is a graduate of the National Personal Training Institute, and is accredited in National Academy Sports Medicine. In his eight years of training experience, he has mastered the areas of athletic performance, general fitness, Steel Mace, TRX, and Box and Burn Level 1. Zane prides himself on the fact that he can train people without the use of any "tool" or special gym equipment. His passion is to test people's limits, and he is trained to do this through a safe and enjoyable approach. He coaches people of all ages and experience levels, which allows him to modify and scale to each client's needs.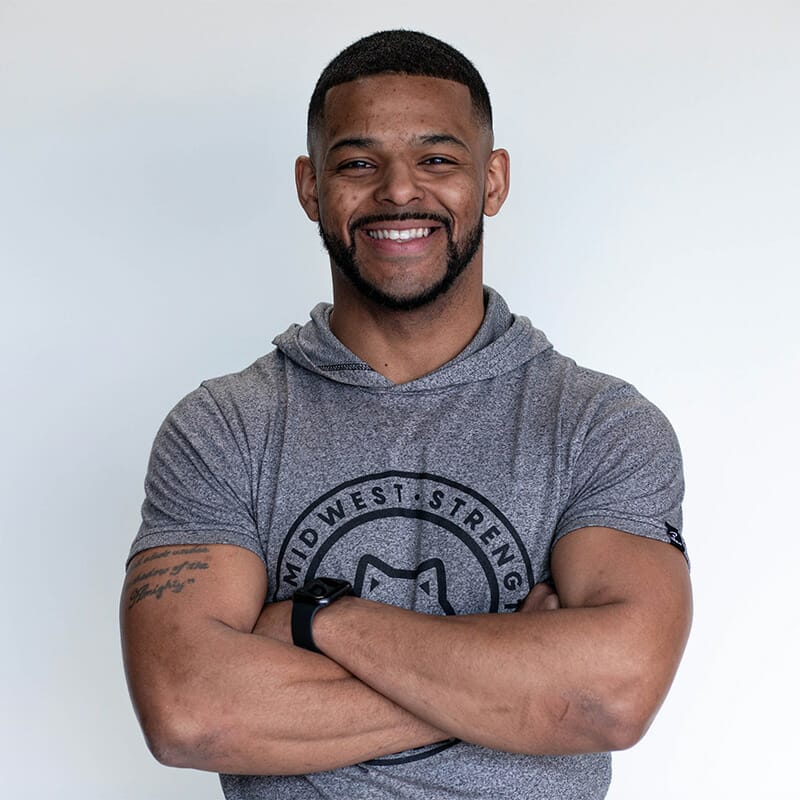 OWNER + TRAINER
Specializations: Boxing & Boxing Fitness Youth Athletics Fascial Stretch Therapy.
Jimmy is a proud husband, father, experienced boxer, and personal trainer. As an active amateur boxer for more than 7 years, he has experience in many different training areas. He competed in Golden Gloves in 2008 and 2017, and took home the title of runner-up in 2017. His Boxing career and experience has fueled his passion for coaching prospective athletes and preparing them for the next level of competition. In addition to Boxing, he coaches athletes in a wide range of sports and specializes in Middle School and High School Athletics. Jimmy has over 10 years of personal training experience and enjoys incorporating fun fitness tools into his training programs including battle ropes, TRX, ladders, Steel Maces, and Steel Clubs. Jimmy is also a Fascial Stretch Therapy Practitioner, which is one of the quickest, most effective and pleasant methods to relieve pain, restore function, and move & feel better in the activities of life, fitness, and sports. Jimmy has additional training experience with clients that have: Cerebral Palsy, Autism, and Brachial Plexus.
OWNER + TRAINER
Specializations: Body Transformation Powerlifting Bodybuilding.
Mike graduated from Wheaton College in 2016 with a B.S. in Applied Health Science and has since used his education to make a difference in the world of personal health through a variety of start-up companies. He is Co-Owner and Head Powerlifting Coach at Midwest Strength + Performance, manufactures his own pre-workout through Clinically Dosed Supplements LLC, and serves as Vice-President of Betasol Consumer Products (Patented aerosolizer that lowers the health risks associated with smoking tobacco). He holds many National and World records in the sport of drug free powerlifting. Mike's best lifts include a 675 lb squat, 440 lb bench press, and 700 lb deadlift. Mike specializes in helping people build strength while obtaining the body of their dreams. Outside of the gym, Mike enjoys spending time with his wife, Ashley, participates in competitive eating challenges, and plays chess with friends.
PERSONAL TRAINER
Specializations: Kettlebell Training & Flow Pain-Free Training Functional Fitness Steel Mace
Alex is a proud husband, father, and personal trainer. He is a Certified Pain-Free Performance Specialist through the NASM-certified PPSC organization. He holds additional certifications courtesy of Living.Fit (fundamental & advanced kettlebell) and CrossFit. Alex specializes in functional fitness training with an emphasis on pain-free training, general movement improvement, and longevity. He has experience training individuals and groups ranging from high school athletes to senior citizens. His expertise and experience allow him to provide a powerful and effective program that is scalable for all skill levels. Alex leans on unconventional tools like kettlebells, steel maces, and clubs to help clients master all movement patterns while reaching their fitness goals. Alex has a genuine and sincere approach to all his client's fitness goals and will be alongside you every step during your journey to success.
PERSONAL TRAINER
Specializations: Adult Group Fitness Private Training Steel Mace & Club Training.
Rachel is a WITS Certified Personal Trainer and CrossFit L1 Coach. She has a background in pre and post natal fitness and enjoys working with athletes in all stages of life. When she's not lifting heavy (to her favorite Justin Bieber song) at the gym you can find her biking around town with her husband and their 3 children.
OWNER + TRAINER
Ashley is a Certified Personal Trainer through the National Academy of Sports Medicine and a Certified Nutrition Coach through Renaissance Periodization. She was a four year starter on the Women's Volleyball Team at Wheaton College (IL), and she was voted MVP her senior year for her role as an influential and impactful leader. She also has experience competing in drug-free powerlifting competitions and she set the Illinois State deadlift record in the AAPF in 2017.
In High School, Ashley was voted the Orange County (CA) Athletic Director's Association Athlete of the Year for her achievements as a CIF State Champion & Captain on the Varsity Volleyball team & CIF State Swimmer.
Ashley also had a professional career before becoming an Owner at MSP, which included working at a large Chicago law firm, as a consultant for a legal technology company, and interning at the White House.
At MSP, Ashley is focused on business operations, growth, and optimizing the community experience. She can answer any questions you might have about membership, classes, training options, and connecting with the right Coach!
PERSONAL TRAINER
Andy has been a certified strength and conditioning specialist and personal trainer (CSCS and CPT) since 2009 and has also been involved in corporate fitness roles such as high level national management. He has coached a wide range of skillsets from children as young as 7yrs old all the way to professional athletes of various sports – and everyone in between! He joined MSP because of the environment that it presents, the people that run the business and his true enjoyment for assisting people of all levels of fitness to get to their fitness desires.
He is married to his lovely wife, Shannon, with whom he has two children, Ryker (5) and Wyatt (3). They enjoy working out together, being outside, and doing anything active with their children. At the same time they enjoy sitting around and watching a nice movie. He also loves eating new foods!
PERSONAL TRAINER, NUTRITION COACH + COMMUNITY SUCCESS MANAGER
Abby is a personal trainer, group fitness instructor, and nutrition coach. She is certified as a  Level 1 USAW Coach and Renaissance Periodization Nutrition Coach. She is passionate about nutrition coaching for individuals who are overwhelmed by information and feel hopeless to make body composition changes. She prioritizes a focus on slowly changing habits for long term success. She is also passionate about strength for women who feel overwhelmed by a gym environment! Abby is dedicated to motivating all of her clients to reach their goals. She loves being part of the MSP team because each team member is committed to excellence and is truly invested in their clients lives and fitness journey!
Coach Abby received her bachelor's degree in Biology and Spanish at Wheaton College. Additionally, she was a competitive swimmer at Wheaton College, finishing with All-Conference Honors throughout her college career. Outside of the gym, Abby loves to try new restaurants and spend time with friends.
At MSP, Abby wears many hats: Personal Trainer, Nutrition Coach and Community Success Manager. In these roles she can curate custom programs for her clients and dive deep into optimizing our community experience!
PERSONAL TRAINER
Abby is a USAW Certified Personal Trainer and Group Fitness Instructor who specializes in youth athletics, adult group fitness, and Olympic weightlifting. She graduated from Wheaton College (IL) with a Bachelor's of Science in Biology, and she was a dual-sport athlete; she competed in varsity volleyball and softball.
Through Abby's experience in athletics and on her high school powerlifting team, she grew a passion for functional sports performance training and empowering women through strength training. She also loves working with those without a background in athletics and helping them discover the joy and self-esteem that can be found and built in the gym.
Outside of the gym, Abby loves to cook, bake, read, watch movies, and spend lots of time with dogs and cats!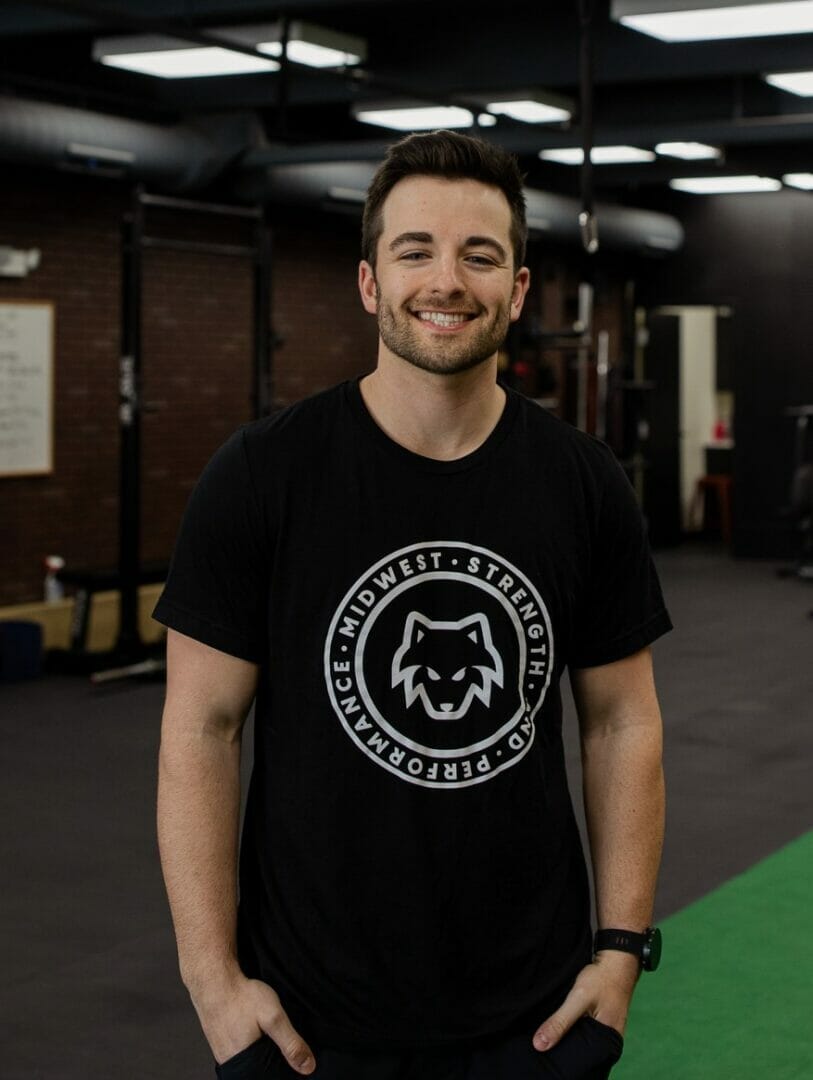 PERSONAL TRAINER + COMMUNITY SUCCESS MANAGER
Zach is a Certified Personal Trainer through the National Academy of Sports Medicine, a USA Weightlifting L2 Coach, and an experienced & certified CrossFit strength training programmer. His experience working in various types of health and fitness environments allows him to produce effective programming for individuals of all ages and fitness levels.
Clients train with Zach because they value his high level investment into learning and applying the strength principles into their custom programs. He not only personally cares about seeing you achieve your goals, he also makes sure that your goal-based plan is efficient, effective and evidence-based.
Outside of personal training, Zach has experience in fitness management where he has helped educate and guide new trainers in their early stages of their careers.
When Zach isn't in the gym he is either golfing with friends or spending time at the lake with his family.
PERSONAL TRAINER
Jaime is a AFAA Certified Group Fitness Instructor, TRX Certified Trainer and an ASFA Certified Kettlebell Instructor with eight years of experience coaching small groups, boxing fitness and strength and conditioning.
Clients train with Jaime because she is an enthusiastic, engaging, and dedicated strength coach. She is passionate about preventing injuries, increasing strength, and applying strength training to better support everyday movements.
Jaime is a full-time marketing professional, specializing in crafting zazzy, on-brand direct mail and email campaigns as well as social media and conversational marketing, so you'll find her coaching early mornings, evenings and weekends.
Jaime grew up in Wheaton and loves her community. When she's not lifting heavy or training for a triathlon, you'll find her in the bleachers cheering on her three children.
PERSONAL TRAINER
Julia is a certified personal trainer (NASM CPT) and group fitness instructor. She is passionate about helping people reach their goals and being a part of their fitness journeys. She was an athlete and has been super active her whole life. She knows first hand how feeling strong and incorporating movement into a lifestyle can improve quality of life, and she wants to be able to bring that into her training as well.
Julia graduated from Grand Canyon University with a degree in Exercise Science Sports Performance. She completed an internship with the strength and conditioning coaches at Grand Canyon working mainly with Men's Volleyball, Baseball, Beach Volleyball, and Track and Field. Outside of MSP Julia likes to run, golf, watch the Chicago Cubs and spend time with family and friends
NUTRITION COACH
Emily began working out at MSP in 2018 and under the guidance of Coach Mike Sell and fell in love with powerlifting and nutrition. After completing RP Strength's nutrition course, she's ready to help you meet your wellness goals! Based in Washington D.C., Emily is a remote coach for MSP.
Get started
Click the button below to book a free intro. See if Midwest Strength and Performance is right for you.
Fill out the form below to get started
Take the first step towards getting the results that you want
Free Intro