Strength and Conditioning
Strength and Conditioning is our signature class, and it is designed to provide you with an excellent, well-rounded workout. In every class we have three core components to challenge you safely: 💪we start with a compound lift, which focuses on resistance training for increased strength and bone density. 🏋️ the second component is a strength circuit, which highlights a few accessory exercises that complement the compound lift. 🚴 the third component is a conditioning circuit to get your heart rate up. Our Coaches are trained to guide you to use two evidence-based principles: periodization (planned training to maximize adaptations) and autoregulation (listening to your body to decrease excess fatigue accumulation). This is our most popular and regular class. All exercises are prepared so that they have modifications for all levels!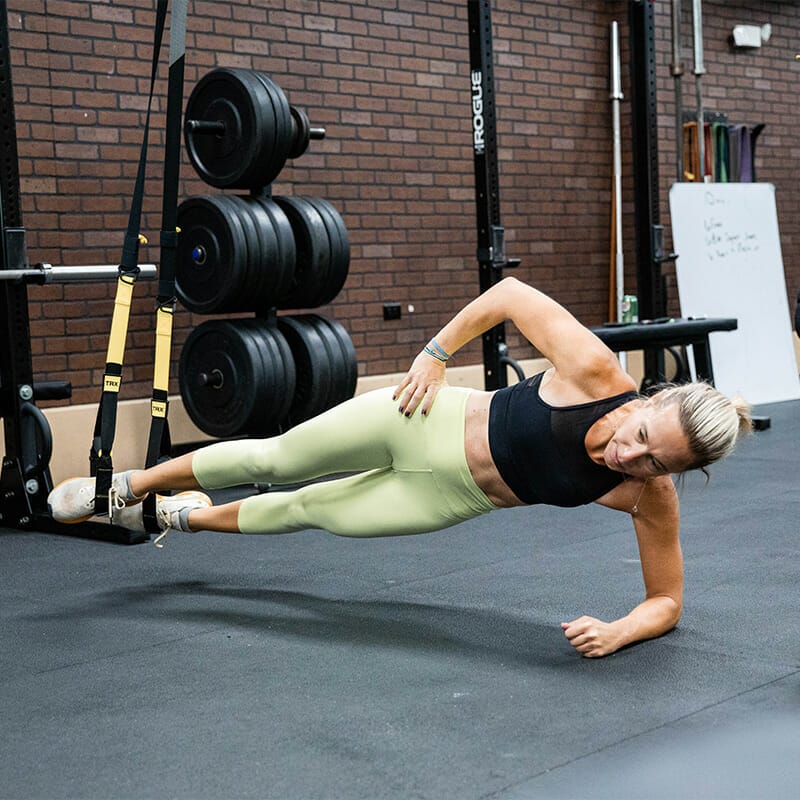 A class meant to provide improved movement patterns, awareness and overall fitness capacity. There will be a focus on suspension, mobility, strength, conditioning and aspects of durability/ decompression. Let your own body weight humble you in this educational yet challenging class!
Building strength using unconventional tools such as kettlebells, steel maces and steel clubs in a measurable strength based rep range. Challenge your strength by mixing in conventional movement patterns with heavy unconventional tools and see your numbers skyrocket!
No matter who you are, this class will help you build the symmetry, definition, physique flow, and aesthetics that you've always dreamed of. This class is tailored to offer exercises to narrow the presentation of your waist, increase your v-taper, make your abdominals to show more, get your glutes to pop, and increase definition in your arms. Dietary tips will be given to all who attend as do-able nutrition makes the difference in how your body looks and feels.
Mix up your weekly routine with periods of explosive work followed by periods of rest or active recovery. Expect to use your own body weight, dumbbells, kettlebells, rowers, ski ergs, sled, and battle ropes to maximize this high intensity workout.
Pricing
With membership options starting at $100/month for athletes and $135/month for adults, we have a fitness solution for every client. To learn more about our memberships, click the button below and our team will reach out to you ASAP!
Learn more about our membership options
Fill out the form below to get started
learn more